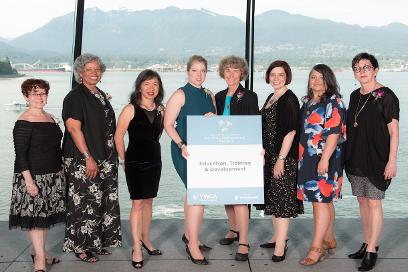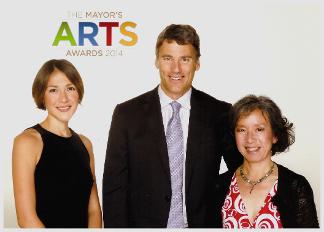 Elle-Maija Tailfeathers Mayor Gregor Robertson Karin Lee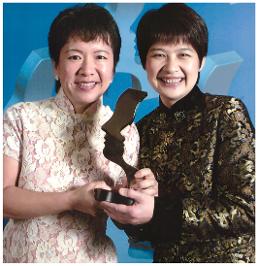 Writer/DirectorKarin Lee (left) and Producer Shan Tam (right)
Third from the left,Karin was nominated for the 2017 Women of Distinction Award in the category of Education, Training and Development for her work as an Adjunct Professor in the UBC Film Production Program and the decades of work in training women in media production, storytelling and social media platforms.
Karin was awarded the City of Vancouver Mayor's Arts Award for Film and Media Artist 2014.
A media artist with over 25 years of media, film and mew media work, she was honoured for her contribution to the Vancouver Film and Media community.
Featured here with Mayor Gregor Robertson and Karin's selection for Emerging Artist - Elle-Maija Tailfeathers. October 201
In 2001, Writer/Director Karin Lee received a Gemini: the Canada Award from the Academy of Canadian Cinema and Television Gemini for her groundbreaking documentary - Made in China -about adopted children from China in Canada.
She is pictured here on the left at the Gemini Awards in Toronto with Producer (right) Shan Tam of Holiday Pictures.
Made in China received Best Feature Documentary from the San Diego Asian Film Festival and nominations from Hawaii Int'l Film Festival and from Yorkton Short Film and Video Festival for the Golden Sheaf Award.