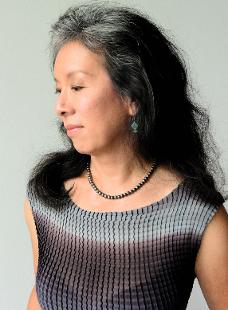 Karin Lee - Artist and filmmaker
Karin Lee 李嘉慈
Ms. Lee is a Canadian media artist and filmmaker. Born and raised in Vancouver, B.C, Karin's films are influenced by her upbringing: both her parents were activists who worked in the downtown Eastside, with her father running a Chinese communist bookstore at 33 East Hastings from the mid-1960s to '80s. Her interest in Chinese Canadian identity, feminism and social justice activism informs her narrative films, experimental video, documentaries and original web series she has written, directed and produced since 1991.
In 2022, Karin won a Golden Sheaf award rom the Yorkton Film Festival, and multiple awards from the Hollywood North Film Awards including Best Documentary and Best Director for Incorrigible. In 2005 she received a BC Leo Diversity in Cultures Award. In 2001, Karin received a Gemini: The Canada Award, from the Academy of Canadian Cinema and Television for her groundbreaking documentary Made in China, about Chinese children adopted in Canada.
In 2022, the documentary: Incorrigible - A film about Velma Demerson was released. Lee's 2018 solo show at at the SUM Gallery (Canada's first Queer Art Gallery) featured My Sweet Peony Remix, Small Pleasures and Portrait of a Chinese Girl. She launched her drama series: Plan B, a comedic drama set in a women's sexual health clinic. She is currently in post-production on a short period drama: The Girl with Big Feet (Ts'ekoo Buke Ncha)(羅馬腳)
Karin was recognized by the City of Vancouver and awarded the Mayor's Arts Award for Film and New Media Artist in 2014. She was honoured in 2017 for a Spotlight Award for excellence in Education from the Vancouver Women in Film and Video Society. She was an Adjunct Professor at the University of British Columbia in the Department of Theatre and Film Production and Sessional Lecturer at Simon Fraser University in the Asia Canada Program in the department of Humanities since 2007.